IVF Doctor - MBBS - Female - For Internship ( To head the Fertility Research Cen - Hubli-Dharwar
Thursday, 13 July 2017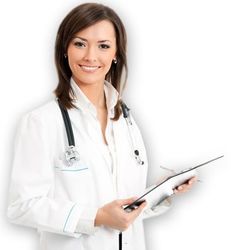 Item details
City:
Hubli-Dharwar, Karnataka
Contacts

8951292929

08951292929
Item description
IVF Doctor - MBBS - Female - For Internship ( To head the Fertility Research Centre
Qualification : MBBS
Working Place: Hubli (Hubballi), Karnataka
Consolidated Salary : Rs.1,00,000/- per month.
Rs.20,000/- Stipend + Incentive - Rs.47,000/- + Free Corporate Guest House Accommodation Rs.24,000/- + Free Food, Rs.9,000/- per month). Total Cost To Company per month may be Rs.1,00,000
Freshers / Experienced - Anyone can apply / Walk in Interview :
MOMs - Fertility Research Centre
No.25, Dollars Colony
Behind New KSRTC Bus Stand
Gokul Road
Hubli (Hubballi
Karnataka - 580 030
Mob - 70 90 105 105
Role, Jobs & Responsibilities at MOMs Fertility Research Centre, HUBLI, Karnataka:
• Sole counselor coordinating with chief IVF consultants and the patients.
• To offer Psychological counseling to couples undergoing infertility problems.
• To successfully counsel the patients by gaining their trust and accompanying them in the journey of anxiety, loss and hope along with softening the impact of technology in procedures like IVF, IUI and ICSI.
• Extensive experience in conducting counseling sessions for patients and their immediate family members.
This includes administering psychometric assessments, using various models/ techniques of counseling as well as practicing therapies and formulating treatment plans.
Patients are impacted not only physically/ financially, but also from social and moreover psychological aspects.
• Psychological counseling along with medical counseling helped patients to gain insight regarding the procedure to further decide and eventually achieve goals.
• Constant follow up with the patients for their mental well-being.
• Maintaining patient retention for organization's growth.
• Conducting frequent support group meetings for patients.
• Conducting camps along with the doctors for patients having difficulties to conceive naturally.